Olav Thon Group
The Olav Thon Group is consisting of several companies but has its core business within real estate and hotels. We are managing more than 90 shopping centers in Sweden and Norway, 500 properties and communities for commercial rental and leases, production of apartments, cottages, and rental of apartments and approx. 80 hotels in Norway, Brussel, and Rotterdam.
The Challenge
With both large and geographically dispersed organization, we were looking for a way to centralize our media management. We wanted to ensure brand consistency in our communication with the market and our stakeholders. The system needed to be easy for all our users, but also to have the ability to manage our demands for privacy and image management. We need to be able to manage pictures across different CMS platforms, like Episerver and WordPress, where a crisp display of images from our hotels and real estate, for instance, is crucial for the end-user experience.
The Solution
We chose ImageVault to its seamless connection to Episerver, WordPress and additional connectors for systems, like InDesign, MS Office, etc. The great flexibility to add additional features with the API was also key differentiators that made us choose ImageVault. We decided that ImageVault in the cloud, running in Microsoft Azure would be the best fit for us due to benefits like automatic scaling for higher loads, etc.
The Result
ImageVault as a SaaS service supports the Olav Thon Group's ICT strategies and visions. It is a continuous job to fill the DAM with new media and adding connectors to increase the use of ImageVault as a strong centralized storage of media. With ImageVault we have a much better overview of our media content and how it is being used.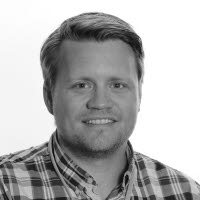 Eirik Aune
Digital løsningsansvarlig
Olav Thon Gruppen