The Federation of Swedish Farmers Reference case ImageVault DAM with Episerver CMS and Office 365 connectors
The Federation of Swedish Farmers Reference case ImageVault DAM with Episerver CMS and Office 365 connectors
We initially caught the eye of ImageVault because it was a powerful and flexible image management solution for the Episerver web we were planning to build, but we quickly realized that ImageVault could also fulfill the function as an image library for the entire organization.
As a large and diverse organization, we have accumulated a large amount of imagery over the years and ImageVault provided us with a great way to handle this. ImageVault gives us the opportunity to centrally set user rights that allow our employees to perform their tasks efficiently. No one needs to worry about making mistakes, while we can make sure that no one misses the information required for us to use their uploaded images safely. In addition, we can now not only manage photos, photography agreements and consents in the same place, they are also clearly linked to each other, which also facilitates the handling of daily work.
The ability to use our Azure AD to control rights management also simplifies the work for administrators and provides us with a more robust solution. The connections to Office 365 have also enabled us to make selected parts of our visuals available to the entire staff when working in Word and PowerPoint.
In summary, ImageVault gives us both simplified handling of images and rights - both user rights and copyrights - and increased confidence that we use the images correctly and need not feel any doubt about where they are or how they can be used.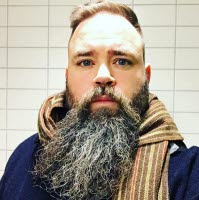 Ola Ekstrand Business developer, web
Website: LRF
Implementation partner: Esatto