First Hotels
First Hotels is a leading collection of hotels with 33 unique hotels centrally located in Sweden, Norway, Denmark. First Hotels is proud to offer unique, personal service and modern comfort.
"Your Second Home is FIRST".
Challenge
First Hotels is an organization with hotels and offices spread across several geographical areas. We therefore wanted a tool to be able to work smarter and more cost-effectively with our marketing - both in digital channels, but also with printed products. With Episerver as CMS, we wanted a solution that could be integrated seamlessly into Episerver, but also that could function as the entire organization's media bank.
We wanted to avoid double storage of media files, and gain better control over our total marketing materials and images. We also had a great need to be able to collaborate with external parties who continuously need access to parts of our marketing materials and images.
An important criterion for us in choosing a solution was that the system should be simple and user-friendly to work with. This So that it should be a system everyone could use, both employees in the organization and external partners. We did not want a system reserved only for only "super users".
The solution
The choice fell quickly on ImageVault which is a perfect solution for our needs. Not least thanks to the seamless connection to Episerver.
Being able to work with images from a DAM, integrated with Episerver, and at the same time allow both employees and external stakeholders to access images and marketing materials, saves us a lot of time and avoids double storage.
The ability to have different access levels, both an internal and public solution, means we can work smart and efficiently - and offer different stakeholders' different materials and images, from one and same solution.
The result
We are especially pleased with the seamless integration to Episerver, it saves us a lot of time and money. In an increasingly busy work situation, it is important to have good tools that make our working day more efficient. Fortunately, it has been a long time since we were forced to upload and manage media files in several places or change and crop images manually before publishing in Episerver. With ImageVault, we now have everything in one place, and the tool automatically changes the size of the images to fit the web page.
ImageVault makes it easy for our employees in hotels and in the rest of the organization to access marketing materials and media files. At the same time, we can control access levels, and centrally decide who should have access to what. The guest solution is open to everyone, so here the media and press can easily retrieve and download photos that we have made available in the public archive.
ImageVault's API was easy to implement in our Episerver solution. In addition to the connector for Episerver, we have also made another connector to a tool for the production of printed marketing materials. Another important aspect is the constructive and continuous collaboration and support we receive from the ImageVault team. They are fast, reliable, and always ready to answer questions and help us.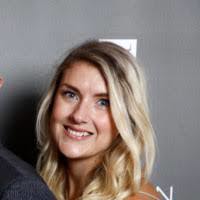 Dijana Ivanisevic Holt
Digital Marketer
First Hotels AS

Web: First Hotels